06 January 2016
Peel Group's advertising division rebrands as Perfect Fit Media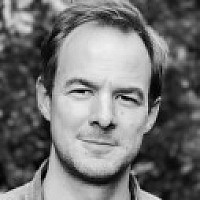 Peel Advertising has relaunched as Perfect Fit Media after a major visual and brand identity change.
The Manchester-based company, owned by The Peel Group, has developed a new digital and traditional media portfolio with a clear strategy to target premium malls, airports, retail parks and outlet malls.
It will now focus on creating direct relationships with national, regional and local media brands and agencies in the out-of-home media market.
The rebrand was developed entirely by its in-house marketing function.
Diane Rhodes, sales and development director at Perfect Fit Media, said: "After securing a series of long-term contracts for major airports and retail centres, which was very much down to our knowledge of product innovation, how to add value to the sense of place and tailored service, we decided this was the perfect timing to create a new brand name aligned to the new business strategy and direction."
"Our new name highlights our focus on delivering a bespoke, all-inclusive service to our clients, ensuring that every media spend reaches its full ROI potential."
Perfect Fit Media promotes to over 290 million customers at the likes of the intu Trafford Centre, Liverpool John Lennon Airport and Lowry Outlet.
It has also announced it will be selling the traditional back-lit six-sheet network at Meadowhall Shopping Centre in Sheffield, in partnership with Clear Channel UK.