07 January 2016
Moneysupermarket ditches Epic Strut for Epic Wolf in new campaign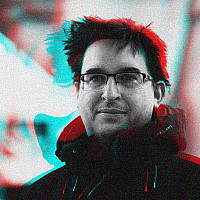 Moneysupermarket has revealed the follow-up to its "epic strut" ad from last year.
The new television campaign for the Cheshire firm, will star "Gary" a presidential bodyguard, dancing to Big Bad Wolf.
Created by Mother, it was directed by Biscuit Films' Andrea Nilsson.
"We're always looking for new and engaging ways to illustrate how 'epic' people feel when they save money at MoneySuperMarket. We're hoping Gary will catch the public's imagination as much as Dave and Colin before him, when he unleashes his inner 'Epic Wolf' and breaks into his iconic dance moves," explained Miranda Roe, brand marketing director at MoneySuperMarket.
Gary is in fact Tony Wesley, part of the New York City Breakers hip hop crew from the 80s.
The ad will make its television debut on Saturday during Ninja Warrior UK.