18 January 2016
Hull UK City of Culture signs up new "major partner"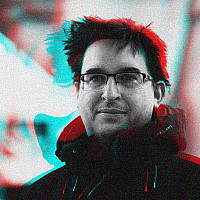 The Sewell Group has been announced as the latest partner of Hull UK City of Culture 2017.
The Yorkshire-based firm was founded 140 years ago and employs more than 400 staff.
"Hull UK City of Culture 2017 is about pride and engagement. It's about how it will benefit the region, when the spotlight is upon us. It is a cultural event, but it has a distinct economic benefit. We have to leverage that, starting with our 400 people, our supply chain and partners, and going out further to the wider community," explained managing director, Paul Sewell.
Sewell added that it was "vital" that local companies got behind the initiative, to maximise its potential. So far, Kingstown Works and Yorkshire Water have signed up as principle corporate partners, while BP is a major corporate partner.
"Hosting UK City of Culture 2017 is a phenomenal accolade for Hull and it is only right that local businesses and their partners now support them in making the most of the year," continued Sewell.
"This is a major investment for a company like ours, but it's also a major national and international event.
"No one wants to look back in 2020 feeling they could have made more of it. We have to grasp these opportunities now."