28 January 2016
Government commits to £1m marketing campaign for flood hit North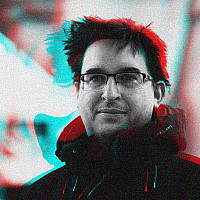 A £1m marketing campaign to encourage British families to spend their Easter holidays in the North of England, has been announced by the Government.
It's part of a series of packages to boost tourism across flood-hit areas of Lancashire, Northumberland, Yorkshire and Cumbria.
The million pound campaign will be co-ordinated by VisitEngland and is in addition to the £10m promised to grow tourism across the North. A £4m "Holidays at Home are GREAT" campaign has already been announced, while £500k of advertising space at Heathrow is being made available to promote the flood affected regions.
"The measures we've announced today are an important step, showcasing the best the region's tourist industry has to offer while helping one of its key attractions in the Lake District National Park get back on its feet," stated Prime Minister David Cameron.
The campaign will launch on February 9th, to coincide with the run-up to half-term and Easter holidays. It will target audiences in London and the South East with advertising on the London Underground, through national press, social media and radio.
"We are delighted that Marketing Lancashire has been able to secure a place for Lancashire in the £1m PR campaign to encourage British families to spend their holidays in the North," said Ruth Connor, chief executive of Marketing Lancashire.
"Since early December Marketing Lancashire has been working with the Economic Development team at Lancashire County Council, DCMS, VisitEngland and our tourism partners to stress that the county is very much OPEN for business."