11 December 2015
Crabbie's wins space race with Major Tim Peake as "first ginger in space"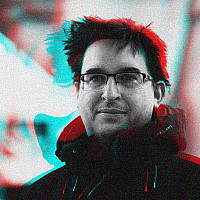 Major Tim Peake's historic space mission next week has already been dealt a major blow by Crabbie's.
While the ESA astronaut may well be remembered as the first Briton to serve a mission on the International Space Station, Crabbie's has made sure that he's not the first "ginger" in space.
The marketing team at the ginger beer brand this week "launched" a bottle of its product into space as part of its own "Ginger Space Race."
It blasted off at 11am on the 8th December, hitting the edge of the earth's atmosphere by 11.48am, returning to the ground "to rapturous applause/mooing from a nearby heard of cows."
"This space challenge was in true essence of the Crabbie's Light adventurous spirit and brings a whole new meaning to 'product launch'.  We would like to wish Tim Peake all the best in his space travels, sending our sincere apologies for stealing his thunder by becoming the first true ginger in space," stated Claire Kelly, head of mission control at Crabbie's.