04 November 2015
OPEN Messenger supports Movember with #ScouseMuzzies cab campaign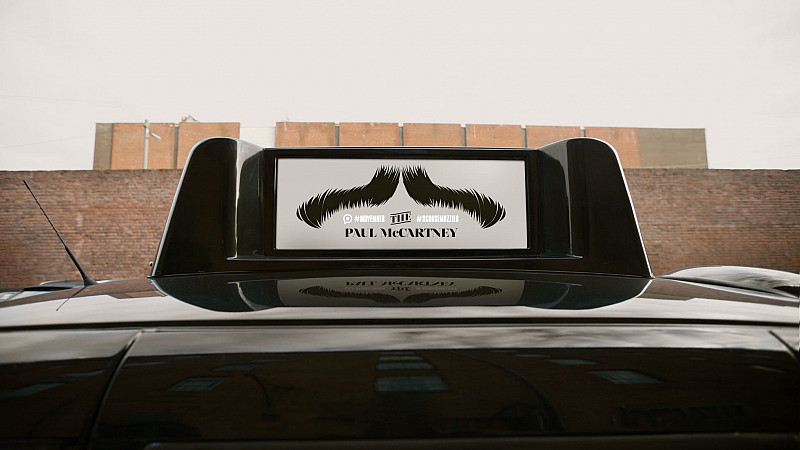 Liverpool-based taxi-top digital advertising company OPEN Messenger will be promoting 'Movember' through a range of original artwork celebrating classic Scouse moustache growers.
The firm will be using their fleet of Hackney cabs mounted with HD screens to feature  Paul McCartney, Terry McDermott and fictional character Yosser Hughes from the BBC's 'Boys from the Black Stuff.'
They will all be featured as part of the #ScouseMuzzies social media campaign.
Mike Smith, director of OPEN Messenger, said: "We wanted to do something a bit fun, something to encourage as many men as possible to take part and keep up their moustaches for Movember. We want to let men know that it's a fun and positive way to raise money and bring awareness to men's health issues.'
The Movember campaign champions positive change and awareness for men's health, focusing on prostate cancer, testicular cancer, poor mental health and physical inactivity.
OPEN Messenger will also be giving Movember participants the opportunity to have their own moustache made into a piece of #ScouseMuzzies artwork and displayed on cabs around the city.
Anyone who tweets their 'tache to @OpenMessengerUK or posts it on Instagram with the #ScouseMuzzies hashtag will be considered for an admission into the Liverpool facial hair 'hall of fame'.