12 November 2015
Manchester United reveals record Q1 revenues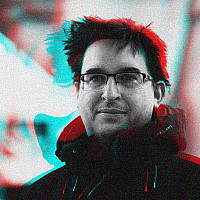 Manchester United has announced record revenues for the first quarter of this year, up 39.3% to £123.6m.
Driven mainly through sponsorship, not least its 10 year, £750m kit deal with Adidas - the most lucrative in sports history.
A further 4 sponsor deals were signed in the quarter, as was a licensing deal with Sbenu and a partnership with HCL - to promote its digital growth.
"Our record first quarter revenues and EBITDA demonstrate the continued strength of our businesses. We are delighted with the early progress made in licensing. During the quarter we entered into an agreement with HCL to be our Digital Transformation partner, which will enable us to connect with our fans around the world in innovative ways and further strengthen and grow our commercial revenues," stated Ed Woodward, executive vice chairman.
Today's figures fit with its projected turnover of more than £500m for the year. It now believes this will be £510m, with adjusted EBITDA increasing from £165m to £175m.
Year on year, commercial revenue has increased by 25.4% to £71.2m. This included £46.3m through sponsorship; £22.3m for retail, merchandising, apparel and product licensing; and £2.6m for mobile and content. Mobile and content was a decrease of £0.1m compared to 2014.
Broadcasting revenue is up a massive 64.3%, due to European football and the new broadcast deal, match day revenue is also up by 64.2%.