02 November 2015
Manc Frank takes the wheel for £5m Autovolo campaign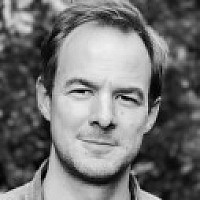 Manc Frank, the northern arm of Frank PR, has been appointed to launch a £5m campaign for Autovolo, a new online automotive marketplace.
Autovolo, founded by entrepreneur Stefan Voloseniuc, is setting itself up as a challenger to the likes of Auto Trader, eBay Motors and motors.co.uk.
Manc Frank has been tasked with introducing the brand to market and raising its profile as it looks to "revolutionise" the car-buying sector.
The agency will also be supporting the execution of a comprehensive and innovative marketing strategy, which Autovolo is investing £5m into over the next 12 months.
Autovolo CEO Stefan Voloseniuc said: "Our overarching mission is to place the customer experience at the heart of everything we do and aim to be the best in automotive services - that's why our motto is 'work hard, have fun and make a difference'.
"This is a mantra that Frank PR and Manc Frank prides itself on also and made them the perfect partner to launch us."
Andrew Bloch, Frank PR founder and group MD, added: "It is very exciting to be involved with the launch of a brand that has such ambitious plans to disrupt the status quo.
"For too long the automotive marketplace has been dictated largely by one brand - the opportunity to come in, shake things up and create a reaction, is a challenge we relish."