23 November 2015
Leeds agency Ponderosa adds to team after client wins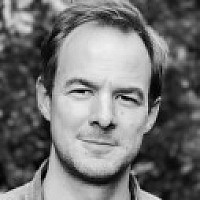 Leeds agency Ponderosa has brought in two new members of staff after winning a pair of new clients.
Mark Loaring joins the agency as account director after four years at ThirtyThree in London.
He is joined by account manager Kate Lindley, who moves from Result Customer Communications. She will be working on the Halewood International Group account.
The agency has also revealed it has been hired by e-cigarette company Njoy and self-catering holiday specialists Country Cottages.
To celebrate London Cocktail Week, NJoy asked the agency to produce a short video that demonstrated the mixing and serving of a cocktail influenced by the NJoy Artist Collection. The video, based on best-selling vaping juice 'Samba Sun', needed to convey a real connection between the taste and flavours found in vape and a gin-based drink.
Ponderosa shot the video on location in Leeds at the Black Swan using a local mixologist to prepare and serve the drink. The piece was filmed, edited and delivered in three days.
Watch it here:
For Country Cottages, Ponderosa was tasked to re-anchor the brand to ensure it was "fit for purpose in an increasingly competitive market sector". The emphasis was to be on communicating the luxury and heritage aspects of a hand-picked collection of properties across the British Isles as well as France and Italy.