27 November 2015
Glorious! campaign from Outsource Now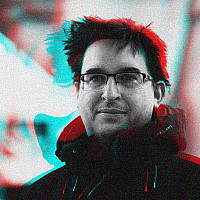 Outsource Now is working on an online campaign for soup brand, Glorious! Foods.
The North Lincolnshire-based agency has just completed a redesign of its website and is now delivering the campaign across all online marketing channels, alongside an in-house team.
"Their integrated and creative approach has been refreshing and a perfect fit for the brand. We are now seeing the exciting flavours that we are creating in our Glorious! kitchen come to life on multiple platforms," said Debbie Bower, commercial director of parent company, TSC Foods.
The brief was to bring to life the "adventurous spirit" of the brand, through vibrant imagery and engaging content. This included the story behind the brand and its range of "authentic flavours and ingredients."
"Adventure is at the heart of everything for the Glorious! brand, from the global fresh soup featuring authentic ingredients and recipes, through to the people that live and breathe the brand every day. Our role is to ensure that this story is effectively told across all relevant marketing channels, to as many people as possible, in the most engaging way," explained Joe Stoney, managing director of Outsource Now.
"We are delighted to be working with such a well recognised, national brand. Our team all have a passion for food and travel, so it is a great account to work on and allows us to showcase our integrated, multi channel approach to marketing."
The agency's work includes social media, SEO and blogger outreach.
"Our 'adventure through food' ethos is finally being communicated in an effective way across all channels. We are absolutely in love with the new website, and are excited for our customers to see how our beautiful brand develops over the coming year and beyond," added Katie Herron, brand manager at Glorious!.
Outsource Now is based in Scunthorpe, with offices in Manchester, Sheffield and Hull.