13 October 2015
Heathrow passengers get a Welcome to Yorkshire with new bus-wrap deal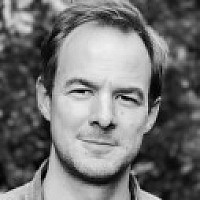 Welcome to Yorkshire has become the first brand to take advantage of a new advertising deal spanning all 30 of Heathrow Airport's buses.
The wrap of the LHRLINK National Express coaches, brokered by Mobile Media, is a first for Heathrow.
The buses link all five terminals and airport hotels, and it's estimated that the buses are seen by more than 30 million passengers through Heathrow a year.
Sir Gary Verity with Mobile Media's Karen Olsen
Sir Gary Verity, chief executive of Welcome to Yorkshire, said: "What better way to spread the word about Yorkshire than at Europe's busiest airport. We hope that when these stunning images catch the eye of millions of world-wide travellers they will be inspired to come and spend time in God's Own County to see for themselves how beautiful Yorkshire is.
"It's another first for us and for Yorkshire, a county that showed what it could do on the world stage when it hosted the Tour de France. This is another ambitious step in promoting the destination to an even wider global audience."
Karen Olsen, Managing Director of Mobile Media, added: "The ability for companies to fully wrap our coaches provides both the brand and their agency with the chance to throw away the rule book and unleash their creativity."