20 October 2015
Chilli gives the Hollywood treatment to bread roll packaging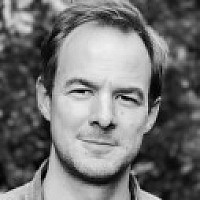 Leeds agency Chilli UK has designed the packaging for a new range of bread rolls from Paul Hollywood.
The Great British Bake Off host will soon be launching the ready-to-bake rolls into Tesco, Waitrose, Budgens and Ocado stores in partnership with Carrs Food International.
Chilli has used an "artisan" look together with quotes about the product from Hollywood.
Hollywood said: "The range gives consumers the opportunity toenjoy a premium baked crusty roll that is easy to turn out and takes minimum skill or fuss to produce.
"They are set to add a new dimension to the Bread category, and attract new audiences as well as enhancing sales from existing consumers."
Chilli also works with the likes of Lakeland, Butterkist, Tetley and Percol Coffee.