18 August 2015
Giant product replicas business secures £500,000 funding boost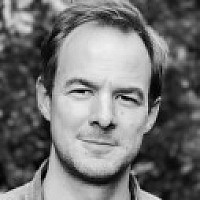 A Stockport company that makes giant product replicas has secured a £500,000 funding boost.
Used in high-street marketing, StackaWraps makes 3D replicas of products including giant beer bottles, aftershave bottles and even pairs of jeans.
Founded by Richard Peter, who identified a need for realistic recreations that were portable, StackaWraps products are designed to be to be flat packed.
A recent StackaWraps replica of a Doom Bar beer bottle
The new investment has come from Access Commercial Finance.
Peter, who has patented his stacking system, said: "There was an obvious gap in the market for attention-grabbing, portable replicas that actually did true justice to the products that they are selling.
"We developed StackaWraps as an alternative to the flat, fibreglass or Styrofoam replicas that have been the only option till now, and the response from clients and advertising agencies has been amazing."
StackaWraps's client list includes high-street brands and the top four UK advertising agencies.
Peter added: "Since we got our funding deals in place, we've grown phenomenally – the creative agencies that we work with control the lion's share of the advertising industry so StackaWraps is firmly at the forefront of everyone's consciousness."