11 August 2015
Calbee UK appoints Open Communications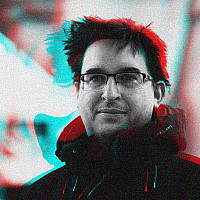 Open Communications has been brought in by Calbee as the firm promotes its new product, Yushoi Snapea Rice Sticks.
The Wakefield agency's brief covers trade, consumer, corporate, social media and consumer engagement.
"Calbee UK is another great brand to add to our list of clients and we are absolutely committed to working with them to meet with their objective of being one of the most respected snack brands in the UK," said Lindsey Davies, director of Open Communications.
Calbee UK, which is also based in West Yorkshire, had initial meetings with Open back in January, ahead of the launch of its new snack brand.
Open recommended bringing in Olympic gymnast, Louis Smith MBE to front the £1m year-long campaign and it also managed a media event at Clapham Common.
"We were aware of Open Communications and had noticed their results for other clients they work with. The recommendations they have brought to us from day one, focusing on creativity but also objectives, have been exactly what we were looking for," explained Calbee UK marketing director, David Wilson.
"We look forward to working with them to meet with our mission and know that we are in capable hands as far as our PR and marketing communications are concerned."