07 July 2015
Tangerine handed digital brief by Liverpool John Lennon Airport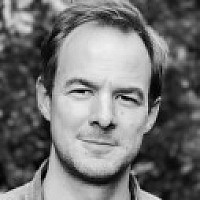 Tangerine has been appointed by Liverpool John Lennon Airport (LJLA) to strengthen its online presence.
The Manchester agency says it will be delivering a "digital strategy and content-driven social media approach" to help the airport maximise online awareness around its 'Faster, Easier, Closer' message.
New partnerships with Flybe and Aer Lingus have also recently opened up flight routes to destinations including Hong Kong, Rio de Janeiro, LA and Singapore, as well as a host of new European destinations.
Tangerine will be aiming to increase engagement, boost brand awareness and increase conversions.
Liverpool John Lennon Airport has recently agreed new partnerships with Flybe and Aer Lingus
Mary Harding, the agency's consumer managing director, said: "Highly experienced within digital strategy, we understand the importance of connecting with audiences online, to motivate, inspire and most importantly, achieve meaningful results.
"Liverpool John Lennon Airport is going global and with passenger numbers continuing to increase, it's a really exciting time to be on board with the team."
Clare Rogerson, digital marketing manager at LJLA, added: "The airport is continuing to expand its customer offering and has committed to a significant investment in order to improve our facilities and services in order to create the best experience possible.
"With so much taking off this year it was vital we have the right agency partner to help us maximise all the exciting activity we have coming up on a digital platform. Tangerine's knowledge is unrivalled within the industry and combined with their passion and creativity – they couldn't be a better addition to the team."