03 July 2015
Points North: Adrian Lloyd, Head of Design for The Foundry Agency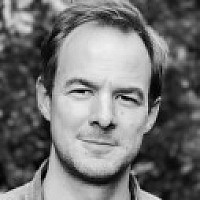 Each Friday, Points North gives a senior media figure a platform to air their views on a topical or relevant issue.
This week it's Adrian Lloyd, Head of Design for The Foundry Agency. With Liverpool's creative and digital sector predicted to outpace Tokyo and Berlin, he calls for the return of some old-fashioned values to keep the city on track.
The launch event for the International Festival for Business 2016 took place last week and it was announced that Liverpool's creative and digital sector will employ an extra 2,000 people by 2020.
Around 7,500 jobs have already been created in the creative and digital sector in the city since 2010, and for that figure to grow to nearly 10,000 is almost astounding. And as head of design at a creative and digital agency, this is brilliant news to hear – but how can we ensure this forecast is met?
What is it that makes Liverpool so great as a city to nurture creative talent? One thing that I've found throughout the years in particular is it's the people that make the city.
In Liverpool, we're a pretty friendly bunch and that means that working together is an easy thing to do. We just need to remember that on our doorsteps are creative, interactive and digital companies and we can become stronger, more successful and really put Liverpool on the map, if we work together.
This is something we wanted to harness when we held our Big Lunch event earlier in June. If you've never heard of it, the Big Lunch is an initiative launched by the Eden Project and encourages neighbours to come together once a year, and have lunch, in an effort to bring together people and create a sense of community.
We decided to do this with our business neighbours in the Ropewalks area of Liverpool. One thing we found when we compiled the invite lists was that the businesses on the streets around our office are all interconnected. Everyone's a little bit creative, from magazine publishers, digital agencies, architects or even charities.
We had a great afternoon of homemade food and conversation, and it was lovely to meet some our business neighbours, who were as equally enthusiastic about the event, and to find out more about the work they do. Since the event, we've all reconnected through Twitter, and we're already making plans for the next one.
It's easy to see the report from IFB and get excited – especially as it's suggesting Liverpool will outpace cities such as Berlin, Tokyo and Paris. But putting in the work at a grassroots level, engaging in your local business community and building stronger connections locally will help develop this sector further.
We can all be interconnected and work together, we just need to make the time. People appreciate when you give them your time, whether that's to invite them to a networking event, for a Big Lunch or just for coffee and a chat. By utilising the talent we have on our doorsteps and working together, Liverpool can realise the ambitious targets being set.
Adrian Lloyd is Head of Design for The Foundry Agency