24 July 2015
Caffeine & Co wants Toast with its Leeds launch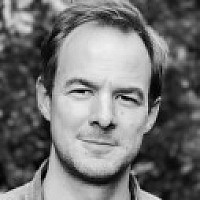 Manchester-based Toast has been appointed to carry out a PR and social media campaign for Caffeine & Co ahead of the coffee shop's Leeds launch.
Toast will work with Caffeine & Co to help launch its new site at Leeds Docks, the company's third. It already has outlets at Old Granada Studios in Manchester and Longford Park in Stretford.
The Leeds store will be Caffeine & Co's third
The PR activity will include driving awareness of the new opening and handmade food proposition among media, bloggers and customers.
Julia Mitchell, MD at Toast PR, said: "We're so excited to be working with Caffeine & Co as we're huge personal fans of the concept. We're looking forward to creating a buzz, welcoming coffee and food lovers around Manchester and Leeds to Caffeine and Co's new venues."
Phil Howells, from Caffeine & Co, added: "Toast PR impressed us with its experience in this sector, knowledge of the Manchester and Leeds media and its enthusiasm for our brand. We're looking forward to working together to drive awareness of our new venues and were aiming to build on the success of our established venues."