03 June 2015
The low key brief that led to Joy Division museum PR contract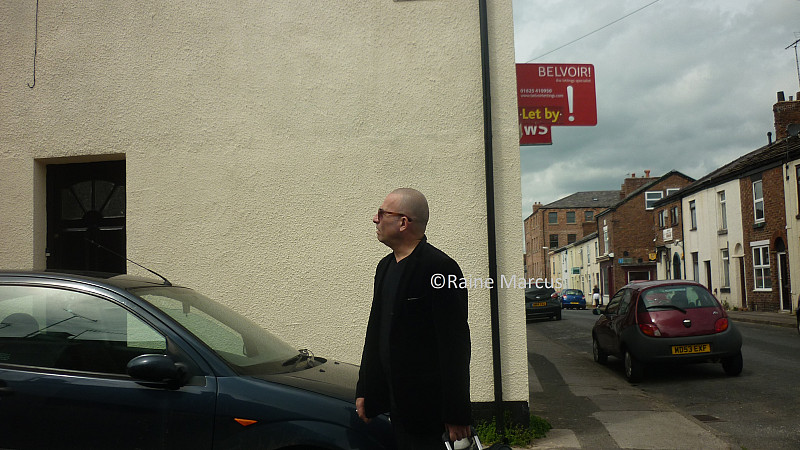 Hadar Goldman arriving at Barton St for the first time
Manchester and London-based Radar PR is claiming success for a commission which mysteriously started as 'a businessman who'd bought a singer's house.'
In real estate terms it didn't sound a very promising story - a terrace property in Macclesfield - but it turned out to be the high profile purchase of Joy Division's Ian Curtis's house.
The purchaser was musician, entrepreneur and Joy Division fan Hadar Goldman who paid £75,000 more than the initial asking price, after hearing that a group of fans was struggling to find the funds to buy the house and transform it into a museum.
Unlikely museum?
Radar's Raine Marcus explains: "I was originally asked by a third party if we could do the PR for 'a businessman who had bought a singer's house. I thought the brief would be a mainstream singer's mansion and it would be a real estate story.
"Hadar contacted me immediately, and to my excitement and surprise, told me it was Ian Curtis' house in Macclesfield. It was very rewarding – and inspiring - to be tasked with a project so close to my heart."
An initial news release, sent to regional, national and music press, was used, Marcus said, "more or less verbatim" by a wide range of media, including the Manchester Evening News, Macclesfield Express, the Mirror, the Guardian, NME and Rolling Stone.
Since the coverage, Goldman says he has been bombarded with goodwill messages from across the globe, supporting the museum concept and offering help.