09 June 2015
Could First Direct become a high street bank brand?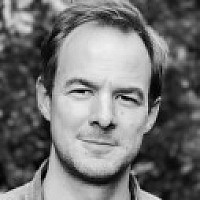 Leeds-headquartered bank First Direct could be set to become a much more prominent sight on the high street.
HSBC today announced it is planning to cut 8,000 jobs as it looks to reduce costs and simplify operations.
Barry the Platypus, the star of a recent First Direct campaign
The bank will also retire its brand from the UK's high streets but is yet to decide on a new name.
Options could include reviving the Midland Bank brand, which it acquired in 1992, or adopting the name of its UK online bank, First Direct, which only has a limited high street presence through branded cash machines.
Stuart Gulliver, the bank's chief executive, said: "We will operate with a different brand name, we haven't decided what it is, we're going to consult with customers and staff."
Gulliver said the decision to rename the bank was simply to ensure that the bank's corporate customers did not get confused.
"It's about clients working out which one they're dealing with," he said.
Under new laws being implemented by the Bank of England by 2019, the UK's biggest banks will have to legally separate, or ring-fence, banking services to customers and small businesses.