12 May 2015
Have a break, have a YouTube break: Nestlé partners with Google for KitKat rebrand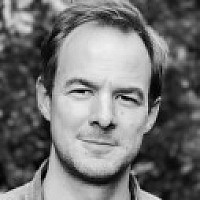 Nestlé chocolate bar KitKat is to undergo a temporary rebrand as part of a promotional partnership with Google-owned YouTube.
In what is the biggest ever visual change to the 80-year-old confectionary brand, which is manufactured in York, KitKat is encouraging consumers to take a "YouTube Break".
That phrase will replace the traditional branding on wrappers as part of a "celebrate the breakers break" campaign by J Walter Thompson.
One of the temporarily rebranded KitKats
Among the limited edition KitKat packs, 600,000 will feature the new name 'YouTube Break', with a further 71 different types of "breaks" on more than 400 limited editions for the two and four-finger bars, as well as the Chunky bars. Others include "me time break" and "sporty break".
This partnership comes after Google named its Android operating system 4.4 update KitKat.
David Black, the managing director of branding and consumer markets at Google UK, said: "It's great to see KitKat consumers are huge fans of YouTube and, along with our one billion users, regard YouTube as a favourite source of entertainment.
"With half of YouTube views now on mobile devices, 'YouTube my break' is a fun way for more people to interact on the channel and enjoy the best videos available."
Dame Fiona Kendrick, the chief executive and chairman at Nestlé UK & Ireland, said: "As KitKat celebrates its 80th anniversary and YouTube turns 10 this year, it is really exciting to be taking the partnership to a new phase with our most iconic brand and slogan, 'Have a break, have a KitKat'."