28 May 2015
Go(a)t Milk? St Helen's Farm appoints The Brand Nursery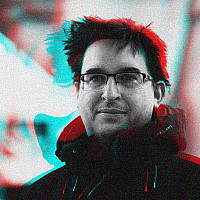 The Brand Nursery in Leeds has been awarded a new contract from St Helen's Farm, to promote its goat's milk.
It will be running an awareness campaign to tackle customer perceptions surrounding the milk, including press pieces to combat "negative taste perceptions" and health benefits.
"The Brand Nursery have showed passion and enthusiasm for our brand right from the outset. They've not been afraid to challenge our thinking and have helped us create something that we feel demonstrates good consumer insight," explained Vicky Unwin, marketing manager at St Helen's Farm.
The campaign will run throughout June and July in publications including Sainsbury's Magazine, Delicious, Red, Top Sante and BBC Good Food. It will be supported by digital.
"Changing consumer perceptions is the key driver for this campaign, the misconception regarding the taste of goat's milk is a current barrier to trial, and something we're working to overcome," added Lynn Dorward-Benn, director at The Brand Nursery.