21 April 2015
Scandal-hit Rotherham Council hires £850-a-day PR consultant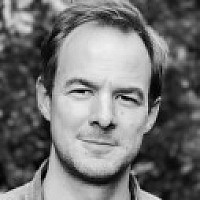 Rotherham Council, which has been heavily criticised for its handling of child sexual exploitation, has hired an £850-a-day PR consultant.
Mark Fletcher-Brown has been brought in to provide "specialist communications support", the Yorkshire Post found, and has been paid £9,613 by the council since November. He is now working two days a week.
A criminal investigation was launched last year after Rotherham council was found "not fit for purpose" over its handling of child sexual exploitation cases, with more than 1,400 children abused over 16 years.
Mark Fletcher-Brown
In a statement, Rotherham Borough Council said: "Mark Fletcher-Brown was commissioned by the then interim chief executive in November 2014 to provide additional capacity and specialist communications support in a number of areas, at a time of significant change, challenge and increased workload for the council in dealing with the high profile coverage of failings identified in the Alexis Jay report.
"His work has included the provision of strategic and tactical advice to the interim chief executive and the strategic leadership team; the development of plans to improve communications with staff and public, and working with the in-house team on a review of the communications and marketing services provided by the council.
"He began working 1.5 days each week from November 2014, and his contract is due to expire at the end of May. Since January, he has been working two days each week with the council."
Midlands-based Fletcher-Brown, who attracted negative headlines during a similar spell at Cumbria County Council last year, said: "When authorities are having to make significant cuts, it is vital that every penny spent on communications is examined very closely.
"Excellent communication is vital to ensure that staff, citizens and service users fully understand the implications of proposed cuts. I work with public sector organisations to significantly reduce costs whilst improving communication."