20 April 2015
Diva briefed by TfGM to push Manchester as 'first class cycling city'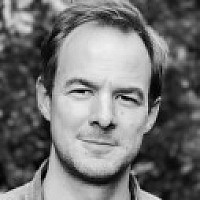 Raising the profile of Manchester as a 'first class cycling city' is among three new bike-themed briefs won by Sheffield agency Diva.
Diva has been tasked with changing the perceptions of cycling in the city by Transport for Greater Manchester after a competitive pitching process.
The project will culminate in a multi-channel campaign launching in May 2015.
Diva will also be promoting The Big Bike Revival 2015
Diva has also been appointed by CTC, the national cycling charity, to deliver marketing and PR support for The Big Bike Revival 2015, a two-week series of events across the country that aim to get people back into the saddle.
After developing the campaign brand and marketing a successful smaller-scale pilot in late 2014, the agency is now producing a website, designing promotional materials and co-ordinating media relations for this year's rolled-out campaign.
And completing the trio of cycling briefs is West Yorkshire Combined Authority, which has called in Diva to rebrand the Go Cycling project and develop and deliver a marketing campaign.
Diva's director of strategy, Amy Boyle, said: "We're delighted that as market leaders in sustainable travel communications we're fast becoming the go-to experts for engaging and persuading audiences to change their perceptions about the way they travel.
"There's a lot of excitement surrounding leisure and competitive cycling in the UK, but more needs to be done to breakdown the perception issues that act as barriers to people seeing cycling as a mode of transport as well as a sport. And that's where we come in.
"The whole team is looking forward to delivering multiple unique marketing campaigns to overcome some of these issues and tackle the stereotyping that can put people off."