30 April 2015
Carcraft goes into administration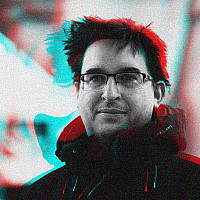 Carcraft has gone into administration, with the loss of more than 500 jobs.
It's also had an impact on agencies working for the Rochdale-based brand, including Smoking Gun, which had handled its public relations for the last 5 years.
The agency's managing director, Rick Guttridge told Prolific North that they'd found out through a news agency. Expressing his sympathies for staff of the car retailer, he added "any client going into administration is sudden and unexpected."
"We'd worked with them for 5 years and while the impact on us will be minimal, it is disappointing. We'd guided them through lots of crisis communications such as the Office of Fair Trading and Financial Services Authority investigations."
Smoking Gun was one of the few media companies to remain with Carcraft following its management buy out last year.
The dealership has 10 showrooms across the country and is the UK's seventh largest second-hand car retailer.
According to administrators, Grant Thornton, a sales process had been on-going since February, but it was "ultimately unsuccessful."
"Carcraft will retain a skeleton staff to assist with the realisation of assets," said Grant Thornton's Daniel Smith in a statement.
"In the event there are any approaches from interested parties post appointment we will react to these accordingly.
Administrators also said that the group had "legacy PPI claims" and had been making recorded losses of around £8m a year for some time.
"The Group operates in a competitive market and has suffered from poor market reputation, lack of investment, a high cost base, expensive loan note financing and an insolvent balance sheet all of which have hindered investment," read the statement.
PushOn in Manchester handled the firm's search and digital.