05 March 2015
Strong year for Communisis as it invests £10m in new Yorkshire centre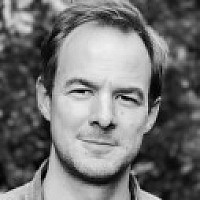 Marketing group Communisis has announced a 21% increase in operating profit in a year which saw it invest over £9m in a new centre of excellence near Halifax.
For the year to the end of December 2014, the Leeds-based company grew operating profit to £16m as its turnover surged 27% to £343m.
However, after exceptionals including a £21m goodwill impairment on acquisitions from over a decade ago, it made a pre-tax loss of £13.3m, increasing net debt by £10.2m to £35.9m.
Communisis chief executive Andy Blundell
Communisis also spent £9.2m on a centre of excellence within Lloyds Banking Group's site at Copley, and will spend a further £1.4m this year.
Communisis chief executive Andy Blundell said: "Communisis has delivered another substantial improvement in adjusted operating profit and an average annual growth rate of 20% over a five year period.
"2014 has been a successful year during which we have built and launched a new digital agency, continued to win important contracts for outsourced customer communication services and expanded rapidly overseas."
Communisis employs around a third of its 2,200 staff in Yorkshire.