17 March 2015
New chapter as former Paver Smith colleagues create Story consultancy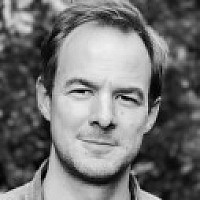 Two former Paver Smith account directors have joined forces to launch a new consultancy called Story.
Helen Strother and Barry Gregory say the new business is modelled "somewhere between a collective and a barrister's chambers", on account they claim of its flexible team structure and relatively low fixed costs.
Helen Strother
Strother and Gregory will be the only full-time members of the Story team, based at the Cotton Quarter in Liverpool, and aim to bring more staff on board as they win business.
The pair have already secured clients including Morecrofts Solicitors, Liverpool Organic Brewery and business recovery specialist Berry & Cooper.
"This best-fit approach reflects the changing dynamic of agency-client relationships and ensures clients pay for exactly what they get, without the undue burden of overheads or operational structures," says Strother, who was previously associate director of marketing at Claremont Group Interiors.
"We wanted to build a model that will last - providing content marketing, social media and PR expertise to clients alongside broader creative services, with the flexibility and agility to accomplish any size of project or contract.
Barry Gregory
"The root of the model is probably somewhere between a collective and a barrister's chambers."
Gregory, who has spent the past two years in senior consultancy roles in the charity and property sectors, added: "Every member of our wider team is someone with whom we have worked in the past and trust implicitly to support our clients, so we are able to achieve traditional agency scale but in a much more bespoke way.
"This arrangement also reflects the ongoing trend for marketing professionals electing to go self-employed and manage their own work patterns. This means we are able to call upon some very talented people and it's a solution that works on many levels."