10 March 2015
BJL retained for integrated Ronseal brief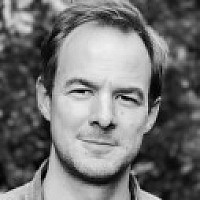 BJL has been retained to oversee and deliver a new integrated strategy for Ronseal, the woodcare brand.
The Manchester agency will now assume overall communications responsibility for brand planning and strategy, creative, content creation, PR and social media strategy.
It hopes to build on the brand awareness generated by its memorable 'Does Exactly What it Says on the Tin' strapline.
Brand building activity will also be incorporated across other Sherwin Williams products including Purdy, Geocel, Thompson's and Colron.
Below: A Ronseal TV ad featuring its famous Does Exactly What it Says on the Tin' strapline
Nicky Unsworth, CEO at BJL, said: "Ronseal is a rare example of a brand that transcends its category to achieve mass awareness through a strong yet simple brand purpose and we're delighted to be in a position to help them maintain and build on that status.
"Working with an iconic brand such as Ronseal brings with it a great deal of responsibility, not only to protect and safeguard its heritage but to ensure that identity remains relevant to the changing expectations of modern day consumers; a challenge and opportunity we're proud to take on board."
James Smith, marketing director at Sherwin Williams, added: "We're delighted to align all our communications activity with BJL, possessing as they do the ability and expertise to deliver campaigns across multiple platforms, coupled with a genuine understanding of who we are and where we want to take the brand in 2015."