16 March 2015
Ant and Dec part company with Morrisons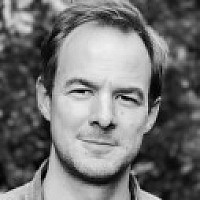 Morrisons' sponsorship deal with Ant and Dec has come to an end.
The celebrity pair have been a mainstay of the Yorkshire retailer's advertising campaigns for the past two years, and featured in its most recent Christmas ad.
A scene from one of Morrisons' 2014 ads starring Ant and Dec
The period has been a difficult time for Morrisons, with sales flagging and earlier this year chief executive Dalton Phillips left the company.
Last week, it said it would be closing 23 under-performing stores with underlying pre-tax profits down more than half to £345m.
It's not clear who had instigated the ending of the partnership, but it's thought that Morrisons will now be looking to emphasise its value credentials and the quality of its food.
Other celebrities to have featured in Morrisons campaigns include Andrew Flintoff, Richard Hammond, Lulu and Nick Hancock.