12 March 2015
1m online customers but Morrisons reports £792m losses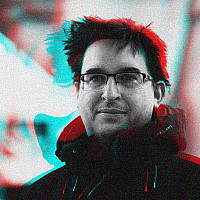 Morrisons has released its annual results today, with the headline figure a £792m loss, after it wrote down the value of its store estate.
Turnover was also down at the struggling Bradford-based supermarket, which recently announced a replacement for Dalton Phillips.
"David Potts joins as Chief Executive next week. Under his leadership, we will focus on building trading momentum and being more like the Morrisons our customers expect. We will invest more into the proposition and put customers at the heart of everything we do. We will listen and respond to our customers, and work hard every day to improve the shopping trip," said chairman, Andrew Higginson.
"Success measures will be simple - more customers buying more from us. More customers means more volume growth which, ultimately, will lead to better like-for-like, profitability and shareholder returns."
The company did, however, state that its first year of providing an online service had been a success with £200m in sales and coverage of almost half of all UK households.
The firm restated its intention to position itself as a low price supermarket, with communications for 2015/16 set to promote prices and fresh food.
"As well as everyday low prices, we will also focus on other key attributes of the Morrisons brand - Market Street and the provenance provided by our food production facilities," read the statement to the stock exchange.
"Not all supermarkets are the same. Morrisons is the most distinctive of the 'Big 4'. We manufacture much of our fresh food and Morrisons Brand product - in Meat, Produce, Deli, Fish and Bakery - in factories that we own and operate ourselves in the UK. This is unique and gives Morrisons a flexibility, speed-to-market, and provenance not available to our competitors."