18 February 2015
Timely appointment for PR Agency One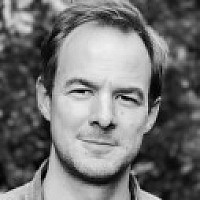 PR Agency One has been appointed by timeware to help raise its profile and build its reputation as a leading provider of workforce management solutions.
The Manchester agency will use a mixture of traditional PR, online and SEO tactics and thought leadership campaigns.
timeware provides a complete workforce management solution to help organisations manage HR issues through absence management and lone worker GPS monitoring, for instance.
PR Agency One's James Crawford
Simon Birchall, managing director at the Rochdale-based company, said: "PR Agency One's ethos of innovation and forward-thinking really match our own. They know how important it is to communicate to new and old clients on varying levels using a combination of methods and platforms.
"We're really excited about moving timeware forward with the help of James and his team at PR Agency One."
Managing director James Crawford added: "We're looking forward to working with timeware and will be using our expertise to help the business become world renowned and the go-to provider for workforce management solutions."