17 February 2015
InSinkErator teams with PHD Manchester for first ever TV campaign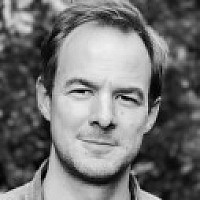 InSinkErator, the world's largest manufacturer of food waste disposers, has teamed up with PHD Manchester to launch its first ever TV campaign to promote a new hot tap product.
The campaign will promote awareness of its 3N1 hot tap, which delivers boiling hot, filtered water on demand.
It will include 30-second spots on TV as well as print and online editorial. The creative was developed by WAR with the media planned and bought by PHD, and it will be run from PHD's Manchester office.
Watch the ad below:
InSinkErator managing director, Europe, Ashley Munden, said: "The launch of our new integrated campaign created by our agency partners will help take us to the next level during this exciting period of growth for our business."
Dani Briers, managing director of PHD, added: "We're really pleased to be supporting the brand's ongoing investment in consumer communications. We believe we have delivered an integrated plan that marries the impact of TV with the high levels of engagement from online and editorial partnerships."
PHD Manchester also works with AG Barr, Manchester City Football Club, Crown Paints and New Balance.