11 February 2015
Coral bets on R.O.Eye for player push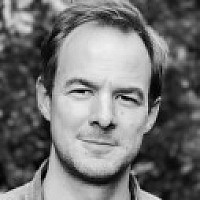 Coral has appointed Manchester agency R.O.EYE as it seeks to increase player numbers across its portfolio of betting and gaming brands.
R.O.EYE will oversee the running of Coral Interactive's affiliate programme, initially across sports, poker and casino games, as the betting company aims to broaden its brand name appeal through select affiliates.
It's also supporting Coral as it looks to attract more football fans.
R.O.EYE founder Mark Kuhillow
"Coral Interactive plans to develop its affiliate programme and offer the best service to active players through different online betting platforms," said Sarah Caskie, affiliate manager at Coral Interactive.
"We've extended our partnership with R.O.EYE based on custom the agency has previously driven towards the Coral brand – our recruitment target was exceeded by 164% in the first six months and R.O.EYE sustained delivering high results in 2014. The agency is extremely receptive to our needs and objectives."
Coral Interactive offers 10 different gaming departments via Coral.com, including Lotto, Bingo and Games.
"The scope Coral has for online growth is huge," said Mark Kuhillow, founder of R.O.EYE. "We will increase our focus on the betting and gaming community, enabling the brand to reach a wider audience and bring further quality affiliates and profitable customers to its betting and gaming portfolio."
R.O.EYE launched in 2004 as the UK's first independent affiliate management agency and now has offices in London, Manchester, Berlin and Auckland.