29 January 2015
TravelSupermarket appoints The Corner to £3.5m creative account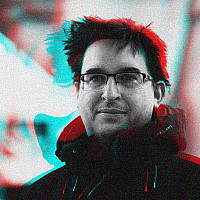 TravelSuperMarket in Cheshire, has appointed The Corner to be its creative lead, following a competitive pitch process.
The London-based agency will kick off the £3.5m account win, with a summer campaign spanning television and digital.
"The Corner showed comprehensive knowledge of the opportunities and challenges our business faces in 2015 and beyond. Neil and the team quickly demonstrated an understanding of the brand, our customers, and where we're trying to take TravelSupermarket over the next 2 years. We couldn't be happier to have them on board," explained Darren Bentley, marketing director at TravelSupermarket.
The Corner will also be working with the firm on branding, marcomms, positioning, digital assets and ATL advertising.
"It's exciting to be working on a brand that has transformational plans in the pipeline. The travel sector has been revolutionised by comparison sites in recent years as customers become more independent at researching and booking their holidays online. This win is the perfect way for The Corner to kick off 2015," added Neil Simpson, founding partner, The Corner.