06 January 2015
Sports Direct owner urged to withdraw £1m Oldham sponsorship if Evans signing goes ahead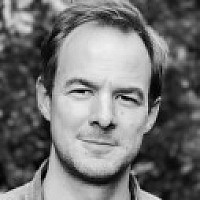 Newcastle United owner Mike Ashley has been urged to cancel his sponsorship of Oldham Athletic if the club goes ahead with the signing of convicted rapist Ched Evans.
Northumbria Police and Crime Commissioner Vera Baird has written an open letter to Ashley after speculation that his Sports Direct company would not drop its £1m sponsorship deal with the Greater Manchester club if the former Sheffield United striker was signed.
Ched Evans
Oldham's main stand sponsors, Verlin Rainwater Solutions, and another sponsor, Mecca Bingo, have already said they will scrap their deals if Evans is signed, but another sponsor, Web Applications UK, has said it would continue to support the team whatever its decision.
But it's thought that Ashley may hold the key as to whether Oldham actually proceed with signing the 26-year-old.
In her letter, Baird wrote: "As the owner of a great football club Newcastle United, you know the pride that fans have in their club, the players and the heritage of the club.
"Footballers are role models and it is wrong that Oldham Athletic are considering signing Ched Evans, who is a convicted rapist.
"He should not be taken on as a footballer with the high-profile heroism that young people attach to such figures. It is tantamount to saying that sexual abuse is okay as long as you can play football. If Oldham Athletic decide to appoint him, I would urge you to withdraw Sports Direct sponsorship at the club.
"Sports Direct needs to speak out now, before any board meeting. Your stance needs to be unequivocally clear – that there is no place in British football for unrepentant convicted rapists."
More than 30,000 people have now signed an online petition urging Oldham not to sign Evans.
The club says it is continuing to have talks with "representative bodies such as the PFA" before making a decision.