21 January 2015
SKV chalks up college rebrand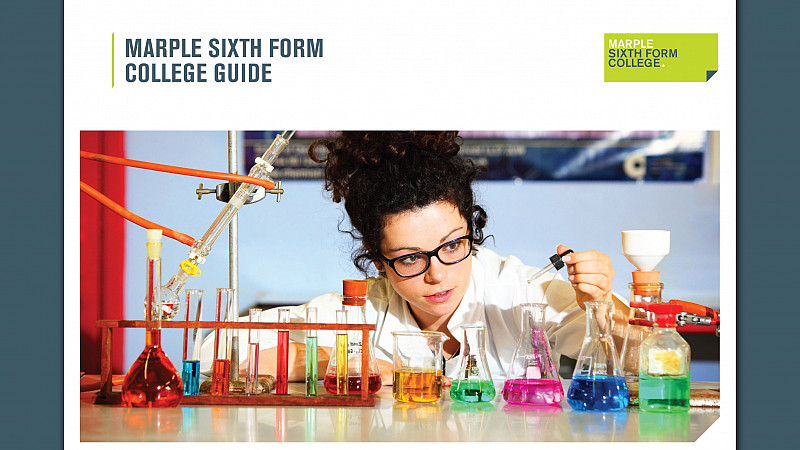 A Manchester PR company better known for media relations work has unveiled its latest project - a college rebrand.
SKV Communications took on the rebranding and repositioning campaign for Stockport-based Cheadle and Marple 6th Form College (CAMSFC), one of the UK's largest colleges for 16-19 year olds with nearly 2,000 students.
Previously CAMFC presented a two campuses/one college approach to positioning and communications, which was first adopted in 1995 with the creation of the Ridge Danyers college.
SKV has replaced that replaced with three distinct brands - The Cheadle College, Marple Sixth Form College and The Cheadle & Marple Adult College. In addition the agency has created an identity for a new overarching organisation called The Cheadle & Marple College Network (aka The C&M College Network).
SKV director Richard Bond led the project and explained that it was more than 'just new names and logos.'
"We concluded that what was required was a more flexible brand architecture which would free the two campuses to play to their respective strengths while simultaneously retaining a clear link to their shared governance."
Work included web and prospectus copywriting, the design of all printed communication collateral and the creation of four new websites.
Principal and chief executive of the C&M College Network, Jenny Singleton said the senior team and college governors had all agreed some time ago that the CAMSFC brand had probably outlived its usefulness as it didn't sufficiently reflect the individual qualities and strengths of the Cheadle and Marple campuses.
"However the challenge was always going to be how to clearly differentiate the two institutions, which have been jointly branded as one establishment for nearly 20 years, while retaining the strong link between them which remains at a strategic and governance level."