20 January 2015
Marketing director Chris McDonough leaves Asda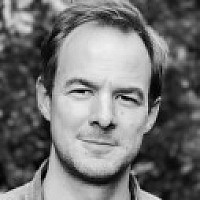 It's been revealed that Asda marketing director Chris McDonough left the Leeds-based retailer last week.
McDonagh's departure came amid a series of management changes that also saw customer chief - and chief marketing officer - Steve Smith leave the business.
Before joining Asda in May 2013, McDonagh was the marketing director at Molson Coors and before that Muller.
Chris McDonough
Asda told Marketing that McDonagh had left because it could "no longer fulfil [his] career ambitions".
The company also confirmed that McDonagh had been intended to succeed Smith, who is rejoining Walmart after a two-year secondment.
"As Steve Smith was always on an expat assignment with Asda, he brought Chris into the business with a view to him as a successor," a spokeswoman said.
"Whilst the decision to consolidate exec positions makes total business sense, a sad consequence of that was that we could no longer fulfil Chris's career ambitions and so he has left the business."
Smith said McDonough had "led the team with intelligence, integrity and authenticity".