07 January 2015
Logistik becomes VISTA in rebrand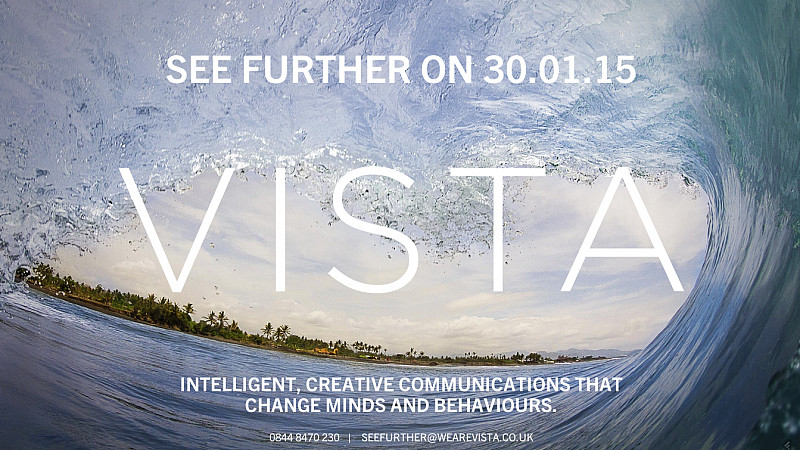 Leeds creative communications agency and event specialists, Logistik Group, has today announced a rebrand to become VISTA.
In a move described as 'much more than changing the logo' the agency will maintain Logistik's prevalence in the events sector but will equally further develop and highlight the communication consultancy, film and digital work for which they have become known for.
Joint MD and Logistik Group founder, Dirk Mischendahl, stepped away from the agency after eighteen years in late 2014 leaving co-MD and shareholder James Wilkins as the sole MD of the company.
Wilkins, said it was an exciting moment in the company's history:
"We have spent a great deal of time and energy discussing the rebrand with both out clients and our employees to ensure that we are pinning down exactly what we are and how we want to be perceived. This is so much more than simply changing the logo and the company font, this is us embracing who we are, the talent that we have within and the things that we are best at and boldly nailing our colours to the mast.
"The changes for the brand go to the very core of our philosophy, we have reinvented many of our HR policies to best service the needs of our employees in an industry that is notoriously exhausting and want to have all of the mechanisms in place to attract the very best talent available while also nurturing out own."
Director of operations, William Sutton, added: We are extremely proud of what we have achieved as Logistik Group. The rebrand to Vista is about us embracing who we are as an intelligent, creative communications agency aligned with our long-term vision for the agency.