29 January 2015
Halewood aims for touchdown as Lazy Jack's focuses on Super Bowl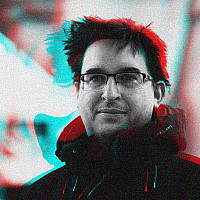 Halewood International has turned its attentions to the Super Bowl to kick off this year's marketing and PR drive for Lazy Jack's.
The American-style cider will be promoted through fully-integrated and targeted marketing, social media and public relations activity. There will also be point of sale merchandise to underline its American heritage.
"2014 was a great year for Lazy Jack's Our successful launch saw the product sell upwards of 400,000 bottles and our initial listing at Tesco doubled in the course of the year from 250 to 500 stores nationwide," explained Alex Kennedy, brand development manager at Lazy Jack's.
"The NFL itself is such a strong fit for Lazy Jack's as a brand, and as the sport continues to grow on this side of the pond, we look forward to more people enjoying a Lazy Jack's whilst watching the Super Bowl."
The Merseyside-based group will follow this activity up with promotions at the UK's "biggest and best BBQ festivals" including Grillstock. They will also be introducing Lazy Sessions in The Woodshed, a series of bluegrass-inspired music sessions, to further link the brand to the deep south.
A radio campaign and digital advertising is also in the pipeline for 2015.