08 January 2015
Amaze and Occam DM team up to launch "new breed of customer engagement agency"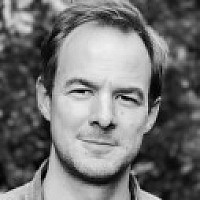 Manchester digital agency Amaze and Occam DM have joined forces to form a "new breed of customer engagement agency" called Amaze One.
The agency has been set up to "break down the inherent silos" of traditional CRM processes, and says it's a response to client demand for a different way of looking at CRM.
Amaze One has 35 staff based across three sites in London, Manchester and Bath. Launch projects include work from existing Occam and Amaze clients.
Amaze CEO Natalie Gross is on the Amaze One board
The agency will be led by MD Neil Evans (also MD at Occam), and supported by a board including practice director Dougy Watt, Amaze CEO Natalie Gross and Sandra McDowell, MD at Amaze Communications.
Its offering will include campaign planning, selection and evaluation, lifecycle management, business intelligence and analysis and customer experience planning.
Evans said: "The market has a range of CRM agency offerings, but few are able to translate ideas into the delivery of brilliant customer experiences. We aim to blend on- and offline information, linking data and digital expertise to harness ideas and ambitions. In turn, this will build lasting, profitable customer relationships for our clients."
Gross added: "Amaze One has been in development for some time and we're delighted to hit the ground running. The agency's unique mix of know-how in data and technology, and creative and production services, makes us out of the ordinary: driving real meaning from information to nourish valuable and long-term customer engagement."
Both Amaze and Occam DM are owned by St Ives Group. CEO Matt Armitage said: "This is an incredibly exciting initiative for Occam, Amaze and St Ives and is evidence of our continued focus on creating new propositions from within the group to enhance what we can do for our customers and brands."