03 December 2014
Shop Direct records highest ever sales after £1m marketing campaign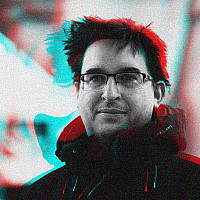 Shop Direct's £1m investment in marketing during Black Friday and Cyber Monday led to the biggest trading day in its history.
The Liverpool-based group more than doubled its sales target on Black Friday with orders at very.co.uk up 134% year-on-year. This eclipsed Cyber Monday, which historically has been its busiest online shopping day of the year.
Monday was still up 19.7% against its best shopping day of last year.
"If Black Friday came of age last year, it was turbo-charged this year. We were blown away by its success – it has definitely secured its place as a staple of the UK retail calendar," said Jon Owen, retail brands and trading director at Shop Direct.
"Our customers lapped up our market-beating deals and the strong demand continued throughout the weekend and into Cyber Monday."
Around 63% of traffic on the Friday came through tablets, this peaked at 7am, with 76% of users shopping through tablet devices.