08 December 2014
Chancellor announces £3million exhibition space for MOSI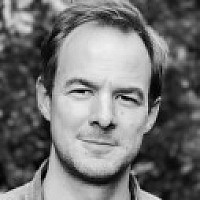 The Museum of Science & Industry is to get a new £3million temporary exhibition space under plans announced this morning by the Chancellor.
Speaking at the official launch of European City of Science 2016 at the museum, George Osborne confirmed the government's investment to convert the vaulted basement of its 1830 Warehouse - the first ever railway warehouse – into a venue for world-class exhibitions that aims to "inspire the next generation of scientists and engineers".
An artist's impression of the new exhibition space
Director Sally MacDonald said: "This new exhibition space will allow us to deliver innovative exhibitions that will further enhance the city's reputation for cutting-edge science.
"The Government's invaluable financial support means we can do more to feed the enormous passion for science in the North West, serving our annual audience of more than 700,000 visitors and motivating more people to explore both the science and extraordinary heritage on offer at our Museum.
"In future, with the support of our partners, we want to develop ground-breaking exhibitions that can tour internationally, shining a global spotlight on our collections and our great city of Manchester."
The £3m investment in the museum is in addition to an £800,000 grant that funded preparatory work.
It was at the museum in June that George Osborne announced his intention to create a "Northern supercity" to rival London as a global hub by building HS3, a high speed rail link between Manchester and Leeds.