05 November 2014
Red Devils contract leads to expansion for Just R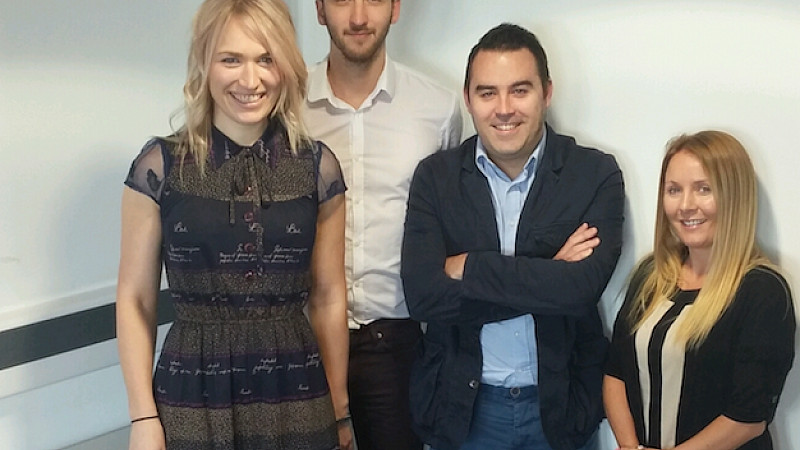 Team Just R
Salford-based sales and marketing agency Just R is to deliver the marketing activity for Rugby Super League club the Red Devils the 2015 season.
Just R will also be securing match day sponsorship and leading on business development for the club. The agency will be tasked with increasing engagement with the club and match day attendance as well as raising the profile of the club across Greater Manchester.
And this acquisition of a major client has resulted in expansion for Just R with the appointment of senior account manager Dan Stribling and a sales team of Gemma Colman and Josh Critchley.
Founder and director Rachael Browne said, "I began this business 18 months ago and have had great success working with a range of clients. But the plan was always to expand and securing the Red Devils account, has meant I've been able to take the company to the next level of it's development. I'm delighted to have recruited Dan, Gemma and Josh and we're all excited to deliver for the Red Devils and our other clients."
As the Red Devils look to plan for the coming season, Just R will be focusing on improving individual ticket sales and corporate hospitality bookings. With a strategy targeting lapsed season ticket holders, up selling to existing fans and reaching new market segments the aim is to build on attendance figures from the 2014 season and attract more fans to the AJ Bell Stadium.
CEO of the Red Devils, Martin Vickers said "We've got great ambitions for the club, including growing our fan base across the region, and we feel that the strategy Just R has developed is perfectly in sync with our ambitions.
"We're looking forward to working with them and increasing engagement with the club. It's our job to get things right on the pitch and we feel that Just R can deliver our goals off the pitch."