11 November 2014
PPS Group bought by Porta Communications for £6.2m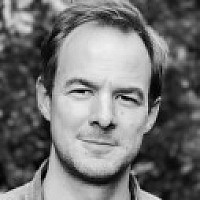 Public affairs consultancy PPS Group has been acquired by Porta Communications in a deal worth £6.2m.
PPS, which has 45 staff in London, Manchester, Bristol, Aberdeen, Edinburgh and Cardiff, will merge with Newgate Communications and become Porta's public affairs arm.
For its most recent financial year, to the end of April 2014, the firm produced fee income of £4,647,299, with profits before tax of £706,277.
PPS MD Stephen Byfield
The acquisition involves a mixture of cash, shares and loan notes.
PPS managing director Stephen Byfield will become head of Newgate's public affairs practice in London and Brussels working with Newgate's managing partner, Deborah Saw. The new, combined business will employ 82 people in the UK.
He said: "PPS has been independent for nearly 25 years. We have achieved great things in that time but an injection of fresh capital and thinking is just what we need to foster our growth and innovation."
It's understood that PPS will retain its name initially, but that an eventual rebranding may follow.
Porta chief executive David Wright added: "This acquisition is in line with Porta's strategy of building critical mass across the marketing communications mix. PPS is a very successful, professionally run company that will bring a new area of expertise to the group and is complementary to our existing specialist public affairs offering."
PPS's North operation is based in Hanover House in Manchester and led by Rebecca Eatwell. Recent clients have included Peel Group and Cuadrilla.