14 November 2014
Asda hits out at Morrisons over marketing "gimmicks"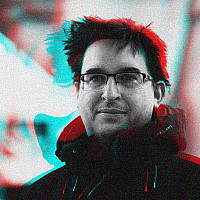 A war of words in West Yorkshire this morning, as Asda launched an attack on its rivals, claiming they were "desperate" and more "chirpy, chirpy, than cheap cheap" with their price cutting offers.
In a briefing to journalists, chief executive Andy Clarke dismissed "gimmicks" used by the supermarket giant's competitors to boost short term sales.
However, the biggest attack was reserved for the Leeds-based company's neighbours, Morrisons. Chief merchandising officer, Barry Williams compared its voucher offers as the equivalent of "quantitative easing."
"Mervyn King is alive and well in Bradford," he added.
The comments follow a drop in sales at Asda, despite the supermarket chain gaining market share.
"The last quarter has seen a shockwave go through our industry and others are starting to respond to the challenges they face. I expect that we will see another tough quarter and I'm under no illusions that the battle continues to rage," added Clarke.