28 October 2014
Turn Key avoids tall tales for Hitachi campaign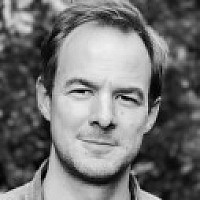 Integrated agency Turn Key has been appointed by Leeds-based Hitachi Personal Finance.
A brand awareness campaign, "No tall tales. Just low rates", has already been implemented across different media channels including outdoor, direct mail and social media.
Some of the campaign creative
The aim was to promote Hitachi's new 4.0% interest rate.
Turn Key MD Phil Dean said: "Hitachi's brief called for creativity and imagination, which is where Turn Key truly comes in to its own.
"Our creative and intelligent strategies will give Hitachi the brand stand-out it needs in such a crowded market."
Theresa Lindsay, marketing manager at Hitachi, added: "Turn Key's response to the brief was exactly what we were looking for - fresh, thought provoking and considered. The No Tall Tales Just Low Rates concept captured our consumer offer exactly and enabled us to create a campaign with real stand out."
Turn Key recently announced it had opened an office in Los Angeles.