06 October 2014
New fitness brand Workout In turns to gyro Manchester for launch campaign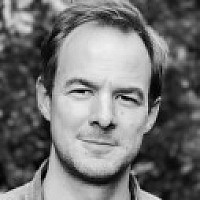 gyro Manchester has launched the first fully integrated marketing campaign for new fitness start-up brand Workout In.
Using the strapline "Where You & Fitness Click", the agency created a campaign aimed at professional women and mums aged between 20 and 40 who would like to exercise more but lack the time and motivation.
Creative features fitness-clad men and women with taglines such as "I do it all over the house" and "I've never done it over webcam before". It includes print, out-of-home, radio, digital and regional press.
"We're excited to be addressing some of the barriers so many professional women and mothers face when trying to fit more exercise in to their busy lives and are delighted at the work gyro has done to help us launch this leading edge workout to women across the North West," said Patricia Koch, MD of Workout In.
Danny Turnbull, MD of gyro Manchester, added: "Workout In is a remarkable story of a visionary, tech-enabled startup that has been extremely exciting to be involved in from the very beginning. We are looking forward to working with the Workout In team as their business grows and evolves."