10 October 2014
Influential launches Liverpool's Superport campaign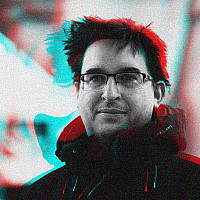 Influential has been appointed to deliver the PR and marketing for Liverpool City Region's £1.8bn Superport initiative.
The Liverpool agency [previously Paver Smith] will be promoting and marketing the scheme, which aims to develop the region into a global passenger and freight logistics hub.
"This is an incredibly exciting and ambitious scheme to be involved with. The opportunities for Superport are global in scale and have the potential to transform the local economy. The initiative will bolster the region's capabilities as a logistics hub and create a truly world-class, globally recognised transport nucleus which will benefit the region for generations to come," said Sara Wilde-McKeown, managing director at Influential and chair of Liverpool's Visitor Economy Board.
"It's key that this scheme is promoted effectively and that potential investors, in particular, are aware of the benefits and opportunities that are available.
The Superport committee is led by the private sector, including Peel Ports, Stobart Group, Unipart, Liverpool John Lennon Airport, Mersey Maritime, Merseytravel as well as local authorities.
Influential will develop a brand identity for the project and conduct analysis of its key markets. The agency will also be responsible for its digital marketing strategy.