31 October 2014
Broadcast deal and sponsorship leads to record financial results for Everton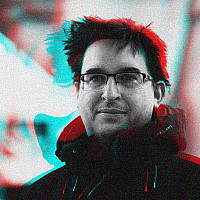 Everton Football Club has announced record net profits and turnover breaking through £100m for the first time in the club's history.
While the financial results are in part being credited to Roberto Martinez's successful first season at the club, they are also down to deals off the field.
The new 3-year broadcast deal netted the club revenues of £88.5m. To put that into context, Everton's total turnover last year was £86.4m.
The season ticket campaign, which featured a video produced by Mob Sport led to an increase in sales of 1,000 year-on-year. Across the board match day attendances also increased, bringing in £19.3m - up £1.9m from the previous year.
Revenue from sponsorship, advertising and merchandising was also up, from £7.6m last year to £8.4m. This followed contract renewals with long-term partners, Chang and Kitbag.
"It was a special season that blended the optimism of youth, a much talked-about, bold new style, individual brilliance and an enduring team spirit that runs through every Everton squad," said Everton chairman, Bill Kenwright.
"A season that brought a Club record Premier League points haul - a total that in almost any other year, would have sealed Champions' League football. It was a season that, quite simply, we didn't want to end."
In detail, the club achieved a turnover of £120.5m, with profit of £28.2m. Its net debt position (as of May 31st) reduced from £45.3m in 2013 to £28.1m.