22 September 2014
Rebranded Leeds Met University becomes official today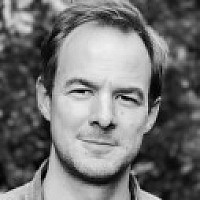 The new name for Leeds Metropolitan University will become official from today.
The rebrand, to Leeds Beckett University, coincides with the arrival of 10,000 new students for enrollment.
Leeds Metropolitan University
The university's City campus will also be transformed over the coming months as its buildings are "bathed in purple light" - the colour of its rose logo.
Professor Susan Price, vice chancellor, said: "We have reached a milestone for our university as we become Leeds Beckett University. We've made significant progress over the last few years and that is down to the hard work and dedication of staff and students. We don't just help to create great graduates here at Leeds Beckett, but exceptional employees, dynamic citizens, and enterprising leaders."
The university had used its Leeds Met name since it gained university status, changing its name from Leeds Polytechnic in 1992. It takes its new name from the Beckett family that originally owned the land and some of the buildings on what is now the Headingley campus.
It's estimated that the name change will cost £250,000. The two other names considered were Leeds Headingley University or Leeds Ridings University.