30 September 2014
NoChintz promotes pair to senior management team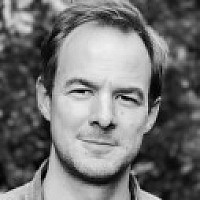 Interior and branding studio NoChintz has promoted two designers to its senior management team.
Leanne Wookey has been promoted to the board of directors and Amy Brown is now an associate director.
Amy Brown (l) and Leanne Wookey
NoChintz said that both had "contributed significantly" to the company's growth over the last 12 months, during which time it had made sales of over £2.5m.
Wookey joined as a designer in 2010 with Brown following a year later, initially as an intern.
NoChintz director Dominic Beardwell said: "Both Leanne and Amy have helped the business to go from strength to strength this year and they have demonstrated that not only are they both very talented designers, they are also commercially minded and share our ambitions for the future development of NoChintz."
He added that the company had recently brought in a further three designers to handle additional work it had won.
Established in 2007, NoChintz works with clients including Peel Holdings, Bruntwood and Proper Tea and is led by directors Beardwell, Natalie Gray and Lucy Goddard.